Dr. McCulloch has extensive experience as an orthodontist in private practice, and works collaboratively with many dentists and dental specialists to ensure that you receive the finest, most advanced orthodontic health outcome whether you choose braces or Invisalign.
We view each of our patients as unique individuals with their own unique set of expectations and goals. Your experience here will not be "cookie cutter" in nature. We tailor our treatment to meet specific needs and goals to create an orthodontic treatment plan which is individual in nature and best suited to your unique needs.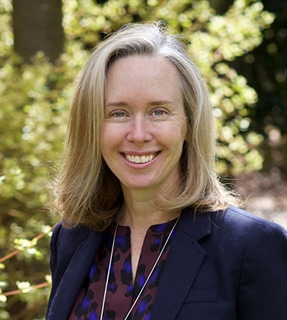 Originally from Vancouver, Canada, Dr. McCulloch moved to the Pacific Northwest to pursue her graduate degree in Orthodontics from the University of Washington following dental school at the University of British Columbia. After completing Orthodontics, she joined the faculty at the University of Washington in the department of Pediatric Dentistry as a clinical professor as well as entering private practice. She has published several scientific papers and maintains an active membership in many professional societies.
"For me the most rewarding aspect of practice, is my daily interaction with patients; getting to know them as people and observing how their new smile contributes to their developing self-esteem and confidence. It is such a joy to be part of that experience."
Associated Memberships: 
American Dental Association (ADA)
American Association of Orthodontists (AAO)  
Pacific Coast Society of Orthodontists (PCSO)
Washington State Society of Orthodontists (WSSO)
Washington State Dental Association,  
King County Dental Society
University of Washington Orthodontic Alumni Association  
Emerald City Orthodontic Study Club
Founder of the Greater Seattle Women's Invisalign Study Club